A psychology practice with a difference
Psychologist and Neuropsychologist in Ashgrove, Brisbane
Our psychologists integrate their understanding of emotional functioning with their knowledge of the brain to provide a holistic service to our clients with emotional or cognitive problems.
Book an appointment
Emotional Difficulties
Depression
Anxiety
Trauma
Post-traumatic Stress Disorder
Obsessive Compulsive Disorder
Fears and Phobias
Panic Disorder
Stress management
Adjustment Disorders
Social Phobia
Grief & Loss
Personality Disorders
Anger management
ASD
ADHD
Cognitive Difficulties
Acquired Brain Injury
Adjustment to injury counselling
Memory retraining
Cognitive Rehabilitation
Planning and problem solving skills development
Impulse control
Behavioural problems
Social functioning
Insight and awareness
Anger management
Relationship/intimacy issues
Increasing independence
Carer support and advice
Dr Sascha Hardwick
Director – Clinical Psychologist & Clinical Neuropsychologist
Rebekah Randall
Clinical Neuropsychologist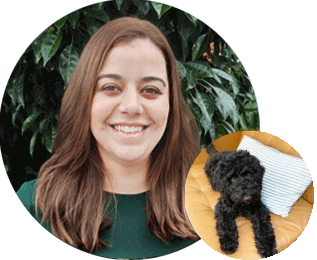 Dr Sarah Pollock
Clinical Team Leader - Clinical Psychologist & Clinical Neuropsychologist
Lorryn Delle Baite
Clinical Neuropsychologist & Clinical Psychologist
Dr Jacquelyn Knight
Clinical Psychologist & Clinical Neuropsychologist
Jac Tichbon
Psychologist & Clinical Psychology Registrar
Candice Fenner
Psychologist / Clinical Psychology and Neuropsychology Registrar
Dr Maddi Campbell
Clinical Psychologist and Neuropsychology Registrar
Lauren McIntosh
Clinical Psychologist
Dr Chantal Slor
Clinical Psychologist & Clinical Neuropsychologist
Wonny Kim
Psychologist & Clinical Psychology Registrar
Caitlin Knight
Psychologist & Neuropsychology Registrar
Kasey
Administration Officer
Anya
Administration Officer
We offer sensitive and responsive support to help our clients work through current issues to improve their overall well-being and quality of life.
Our approach aims to be collaborative, non-judgemental, confidential, caring, and underpinned by an understanding of the client's true values and goals. While accessing counselling can be an uncertain process, our psychologists can answer all your questions to ensure you receive the right type of therapy for your needs.
Our psychologists are all registered with AHPRA and trained to either Masters or PhD level. We also have endorsed Clinical Psychologists and Clinical Neuropsychologists.
Neuropsychological Assessments and Interventions
We are well know for our excellent team of neuropsychologists and neuropsychology registrars who are able to assist with cognitive assessments and therapy to assist those with cognitive issues to manage the emotional and cognitive impact of their conditions. 
Psychologist Registrations and Accreditation
About the Ashgrove Suburb
The Ashgrove suburb is situated 4km North West of the Brisbane CBD and boarders, Bardon, The Gap, Enoggera, Newmarket and Red Hill. Ashgrove is a high socioeconomic area popular with the professional family residents. The main shopping area is located on the intersection of Waterworks Rd, Ashgrove Av and Wardell St. This area includes a number of shops, cafes and restaurants including: Junk Bar, Ashgrove Fresh Fruit, and Home Store Cafe.