A psychology practice with a difference
Clinical Psychology and Neuropsychology in Ashgrove, Brisbane
Our psychologists integrate their understanding of emotional functioning with their knowledge of the brain to provide a wholistic service to our clients with emotional or cognitive problems.
Psychological Counselling
Neuropsychology Assessments & Intervention
Christmas Break – Last day in the office 23 December and back in on 4 January.
Psychological Counselling in Ashgrove
We offer sensitive and responsive support to help our clients work through current issues to improve their overall well-being and quality of life.
Our approach aims to be collaborative, non-judgemental, confidential, caring, and underpinned by an understanding of the client's true values and goals. While accessing counselling can be an uncertain process, our psychologists can answer all your questions to ensure you receive the right type of therapy for your needs.
Our psychologists are registered Psychologists, trained to masters or PhD level. We also have endorsed Clinical Psychologists and Clinical Neuropsychologists.
Dr Sascha Hardwick
Director – Clinical Psychologist & Clinical Neuropsychologist
BA (Hons), PhD (ClinPsych / ClinNeuro), MAPS, FCCLP, FCCN
More about Dr Sascha Hardwick
Dr Hardwick as been practicing within the fields of Clinical Psychology and Neuropsychology for more than 18 years and draws on her years of experience to help clients of all ages. With a PhD in Clinical Psychology and Clinical Neuropsychology and training in a number of therapies, Dr Hardwick offers sensitive and evidence-based clinical psychology support.
Neuropsychological Assessment and intervention is another area of expertise. Dr Hardwick has extensive experience conducting tailored assessments to investigate a broad range of cognitive and neurological problems and can assist clients to manage associated difficulties.
Dr Hardwick has been practicing locally in Ashgrove, Brisbane for a number of years.
Provider Number 444704FA.
Lorryn Delle Baite
Clinical Psychologist & Neuropsychology Registrar
BA (Hons), M Psych (ClinPsych), MAPS
More about Lorryn Delle Baite
Lorryn completed her Masters degree in Clinical Psychology at James Cook University in Townsville, and has attained endorsement as a Clinical Psychologist with the Psychology Board of Australia. Lorryn utilizes a range of evidence-based therapies and offers a tailored approach to psychological support, with an interest in treating difficulties such as stress, anxiety disorders and phobias, perfectionistic traits and Obsessive-Compulsive Disorder (OCD), adjustment difficulties, and depression.
Lorryn also has experience and particular interest in the provision of neuropsychological assessments to explore and clarify clinical concerns, such as cognitive changes associated with adult neurological disorders and Traumatic Brain Injuries. Lorryn is currently completing further training within the area of Clinical Neuropsychology at the University of Queensland, with the goal of attaining endorsement as a Clinical Neuropsychologist in addition to her Clinical Psychology qualifications.
Provider Number: 5041242K
Dr Chantal Slor - Returns Jan 2021
Clinical Psychologist & Clinical Neuropsychologist
B (Psych), M.Sc (ClinNeuro), Ph.D (ClinNeuro)
More about Dr Chantal Slor
Chantal is a Psychologist & Clinical Neuropsychologist with a Master & PhD in Clinical Neuropsychology from the the University of Amsterdam.
Chantal believes that clients should feel safe and comfortable to express their thoughts and feelings during therapy, which aids in achieving client goals and a successful treatment outcome. She believes in using evidence-based techniques, while also being aware of adapting treatment plans to the individual where necessary. She uses a friendly, warm and respectful approach while also being direct and open in her communication.
Chantal can work with English and Dutch speaking clients.
Gabriella Roubicek
Clinical Neuropsychologist
B PsychSci (Hons), GradCertPosPsych, MClinPsych
More about Gabriella Roubicek
Gabriella is a psychologist who completed her post-graduate training in neuropsychology at the University of Melbourne. She is a clinical neuropsychologist, which provides her with advanced training in the field of neuropsychology. She has gained clinical experience in tertiary hospitals across Melbourne and Brisbane and has published her research work in an international journal.
Jac Tichbon
Psychologist & Clinical Psychology Registrar
B PsychSci (Hons), MClinPsych
More about Jac Tichbon
Jac works with clients across the lifespan, from children to adults. He has a particular interest in working with adolescent clients, and providing them with a safe, secure environment to explore their presenting difficulties in a relaxed and comfortable way. In additional to experience working with adolescents and younger children, Jac has experience in treating adult psycho-pathologies through evidence based interventions such as Cognitive Behavioural therapy and Acceptance and Commitment Therapy.
Candice Fenner
Psychologist / Clinical Psychology Registrar
More about Candice Fenner
Candice is a Psychologist, and approved Clinical Psychology Registrar with the Psychology Board of Australia and is a member of the Australian Psychological Society (MAPS). She primarily provides therapy to adults and has experience treating mood disorders (e.g., depression, bipolar), anxiety disorders (e.g., social anxiety, specific phobias, generalised anxiety, perfectionism), adjustment to injury and PTSD, as well providing interventions to support the management of ADHD and chronic pain.
Candice takes a warm and holistic approach to therapy, drawing from a range of evidence-based interventions (including Cognitive Behavioural Therapy, Schema Therapy, Cognitive Processing Therapy, and mindfulness training) that are individually tailored to each client's treatment goals. 
Rebekah Randall
Clinical Neuropsychologist
BA (Hons), M Psych (ClinNeuro), MAPS
More about Rebekah Randall
Rebekah is a Clinical Neuropsychologist who holds a Masters degree in clinical neuropsychology from the University of Melbourne. She is experienced in assessing the impact of acquired brain injuries, neurological disorders and learning disabilities. Rebekah also has experience in assessing dementia, as well as experience in assessing the impact of tumours and cancers, on cognitive abilities.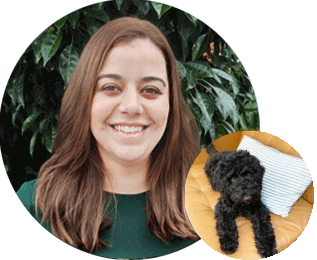 Dr Sarah Pollock
Clinical Team Leader - Clinical Psychologist & Clinical Neuropsychologist
B.PsySc (Hons), PhD Psych (ClinPsych / ClinNeuro), MAPS, FCCN
More about Dr Sarah Pollock
Dr Sarah Pollock is a clinical neuropsychologist with experience in the assessment and intervention of in the areas of mental illness and cognitive functioning. Previously, Sarah has worked in private practice, mental health services (community, inpatient and outpatient) both nationally and internationally.
She has experience in providing assessment and treatment and rehabilitation for acquired brain injury, neurological conditions, learning disorders, intellectual impairment, developmental conditions and various psychological disorders. She has a special interest and passion for supporting clients through all stages of neurorehabilitation whilst they work to achieve their goals.
Sarah is a member of the Australian Psychological Society and the College of Clinical Neuropsychologists, AHPRA registration, AHPRA Endorsed supervisor and registered with the British Health and Care Professions Council.
Fletcher – Therapy Dog in training
Fletcher is our therapy dog in training who works alongside Dr Sarah Pollock. He is Miniature Groodle (golden retriever x poodle) who hypoallergenic and does not shard hair. He loves pats, cuddles, playing with toys and especially treats. Pet therapy has been shown to offer positive health benefits for a range of conditions including anxiety, depression and trauma. He needs to wait until he is a little older to finish his formal training, but loves spending time with our clients and staff in the office in the meantime. 
Dr Jacquelyn Knight
Clinical Psychologist & Clinical Neuropsychologist
BSc (Psych) (Hon), DPsych (ClinPsych/ClinNeuro), MAPS
More about Dr Jacquelyn Knight
Dr Jacquelyn Knight is a clinical psychology and clinical neuropsychology who is passionate about helping others to reach their full potential in a safe, warm, and non-judgemental environment. She has experience treating mood difficulties (e.g. depression, bipolar affective disorder), stress and anxiety (e.g. social anxiety, specific phobias, generalised anxiety, perfectionism and self-esteem) and adjustment, grief, and loss (e.g. to health conditions, traumatic or acquired brain injury, or other sudden life changes). Jacquelyn takes a collaborative approach with her clients, providing short- or long-term evidence-based treatment to help them to reach their goals.
Jenna Axtens
Psychologist & Clinical Psychology Registrar (she/her/hers)
B PsychSci (Hons), GradCertPosPsych, MClinPsych
More about Jenna Axtens
Jenna is passionate about connecting and collaborating with a wide range of clients to support meaningful and practical outcomes. She enjoys adjusting her approach to suit her client's personal and cognitive strengths. Jenna sees clients across the lifespan, with a range of concerns, including anxiety and depression. She has special interests in neurodiversity (Autism and ADHD) across the lifespan. Jenna is experienced in adjusting therapy to support telehealth sessions. Jenna uses evidence-based approaches and her style is warm, down to earth, and just a little bit quirky.
Talia Leamy
Psychologist & Clinical Psychology Registrar
BPsychSc(Hons), MPsych(Clin)
More about Talia Leamy
Talia provides therapy to children, adolescents, and adults. Her special interest areas include all areas of adolescent mental health, ADHD across the lifespan, addiction, trauma, mental health amongst the LGBTIQA+ community, stress, depression, anxiety, as well as emotional management and regulation. Talia uses therapeutic methods such as Cognitive Behavioural Therapy (CBT), Dialectical Behavioural Therapy (DBT), Metacognitive Therapy (MCT), Imagery Rescripting, Psycodynamic Therapy, positive psychology practices and mindfulness based techniques to assist clients to achieve their desired therapeutic outcomes. Her main goal as a psychologist is to use a client-centred, evidence-based practice approach to suit the needs of each individual client, as well as to maximise their potential for achieving their desired outcomes.
Neuropsychological Assessments and Interventions
The team also includes trained Neuropsychologists  who are experienced in conducting cognitive assessments and supporting individuals in overcoming cognitive issues.
Emotional Difficulties
Depression
Anxiety
Trauma
Post-traumatic Stress Disorder
Obsessive Compulsive Disorder
Fears and Phobias
Panic Disorder
Stress management
Adjustment Disorders
Social Phobia
Grief & Loss
Personality Disorders
Anger management
Cognitive Difficulties
Acquired Brain Injury
Adjustment to injury counselling
Memory retraining
Cognitive Rehabilitation
Planning and problem solving skills development
Impulse control
Behavioural problems
Social functioning
Insight and awareness
Anger management
Relationship/intimacy issues
Increasing independence
Carer support and advice
Psychologist Registrations and Accreditation
About the Ashgrove Suburb
The Ashgrove suburb is situated 4km North West of the Brisbane CBD and boarders, Bardon, The Gap, Enoggera, Newmarket and Red Hill. Ashgrove is a high socioeconomic area popular with the professional family residents. The main shopping area is located on the intersection of Waterworks Rd, Ashgrove Av and Wardell St. This area includes a number of shops, cafes and restaurants including: Junk Bar, Ashgrove Fresh Fruit, and Home Store Cafe.